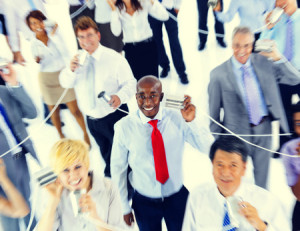 You can streamline your business communications with a cloud-based service that is experiencing high growth and demand: UCaaS or Unified Communication as a Service. Thanks to the continued growth of technology offered through cloud services, businesses of all sizes have access to affordable choices. UCaaS can provide you with streamlined communications that are flexible, scalable, and have pricing plans to meet your budgets.
Unified Communication (UC) is a broad term used in the industry for tools of communication within a business. For many older businesses and large enterprises, their UC consists of on-premise solutions from corporate mobile phones to PBX phone systems. Small to mid-sized businesses, in contrast, have greater support for BYOD policies and look to UCaaS to meet their needs. As more providers have joined this market, the demand has grown rapidly and expectations are that it will see exponential growth.
What has caused this rapid adoption and what does it mean for your business?
UCaaS uses today's cloud technology
Rather than depending on cables for communication, cloud providers now use Voice over Internet Protocol (VoIP) technology. It delivers visual and audio information using packet data delivered to their destinations over web protocols. UCaaS solutions provide you with cloud-delivered solutions through light weight clients. This means affordability, flexibility, and scalability for you.
UCaaS is the perfect fit for new and small to mid-sized businesses
For organizations without an established IT environment, UCaaS is a solution that doesn't require heavy lifting on your part. You don't need an existing team, to install extensive hardware, or even an employee to man the phones. You download a client and log in. Just like that, you're up and running! Or we should say: available and communicating.
For businesses lacking the staff and resources for on-premise UC solutions, cloud-delivered solutions offer the following benefits:
The cost is smaller, requiring a lower capital equipment investment and then pay-per-user monthly pricing plans.
You can support remote staff easily. Communications as a service supports management and staff working on the go from anywhere, thanks to apps and clients downloaded onto laptops and mobile devices.
You can easily scale. The flexibility of the payment plans supports rapid growth or seasonal adjustments to match your business's exact needs.
You can depend on it. Cloud providers have redundancy built in so you won't deal with downtime if your business location loses power or a PBX phone system breaks down. If the provider has a failure, they have a system set up to immediately take its place, keeping you focused on customers and clients instead of having to put out fires.
Selecting the right provider
With the high demand for communications as a service, the market has responded with rapid growth. This provides a wealth of vendors to choose from, but often, the more we have available, the harder it is to make a choice. Broadline Solutions works with you to find your perfect match. We don't just advise, we advocate.
Consider the following questions in finding the right provider: How broad of a solution do I need, such as telephone, call-centers, video conferencing, instant messaging and team chats? Which devices and clients will I be using so I choose a solution that is compatible with mobile, web, and OS? How many users will I need to start? Does my business need a plan that includes personalized software and private infrastructure (single-tenancy model), or shared platforms with rented space (multi-tenancy model)?
If you're ready to find out what Broadline Solutions' offices in Minneapolis can provide for your business in a comprehensive UCaaS solution, contact us today. We'd love to share more and help you find the best match for your needs.