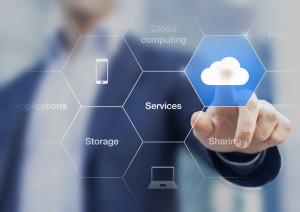 The IT world has always evolved quickly, and today, cloud computing is perhaps the best example of that.
The cloud computing market is projected to grow at a 10.2% compound annual growth rate through 2025, hitting $626.25 billion. This is a huge opportunity for providers of cloud computing services. It also offers great opportunities for users of cloud computing, whether they're in the public, private or not-for-profit sector.
The key to getting what you need out of cloud computing without wasting money and other resources in knowing what you need and what options are available.
Growth of cloud computing
A number of companies have emerged as the leading providers of cloud computing solutions, and they've all shown strong growth already in 2019.
Amazon Web Services (AWS)'s revenues for the fourth quarter of 2018 rose by 45% compared to the same period a year earlier, to more than $743 billion.
Microsoft Azure, formerly known as Windows Azure, grew by 76%. And Chinese e-commerce giant Alibaba's cloud unit is now earning close to $1 billion every quarter.
Driving the growth of cloud computing
The driving factors behind the high growth rate of cloud computing come down to cost-effectiveness. Organizations find they can save as much as 35% on operating costs for their IT resources by moving to the cloud. At the same time, they retain all the functionality of their applications, connections and data.
At the end of the year, when looking at business performance, it's great to be able to say "We saved 35% on IT costs without sacrificing any functionality."
The limiting factor, as always, is confidence in data security. The well-publicized stories of data breaches naturally bring up concerns about the possibility of cloud-based resources being hacked. This leads organizations to hesitate about implementing cloud technology.
Cloud standards
Industry standards have proven to be a catalyst for the widespread adoption of new technologies. However, cross-platform standards for cloud computing seem to have stalled.
TOSCA was a promising possibility. It stands for Topology and Orchestration Specification for Cloud Applications, and it was an attempt to implement industry-wide standards in cloud computing. An open standard, it developed a common language and templates to describe relationships and dependencies in the cloud. This would allow tasks to be translated into a generally readable format, portable across cloud platforms.
However, TOSCA has so far had little market impact. Instead, open-source projects such as Kubernetes (also known as k8) as well as proprietary solutions for navigating between cloud platforms have been gaining traction. These include VMware's Cloud Foundation and NSX.
At the same time, Amazon's SE and AWS are emerging as de-facto standards for cloud computing. Given the market dominance of the major players, they may become the standard bearers for cloud computing, as well.
Choose the right cloud computing
Given the benefits and the flux in the marketplace, how does an IT executive make the right choice in cloud computing?
Here are some factors to consider:
Data center design: Look for a provider with data centers in more than one location. This allows you to get service from the closest one, which gives you the least latency (lag between request and execution), while providing redundancy for continuity of services in event of a problem such as a hurricane, fire or other disaster.
High-performance computing: Look for cloud providers that provide high-performance computing servers. This gives you real-time performance, even when multiple users are operating heavy-demand applications at the same time on the same server.
Multiple-layer security: Look for a cloud service provider that manages security at the host, network, and physical setup network levels. Also look for multi-factor authentication intrusion detection, data encryption, access control system and enterprise-grade firewalls.
Backup: Look for ACE Cloud Hosting for close to 100 days.
Business continuity and disaster recovery (BCDR): The cloud provider should be able to reinstate hosting services after disruption quickly, and should also be able to identify the types of risks that can get in the way of your business processes.
Uptime guarantee: Look for a service provider that gives you a guarantee of uptime, listing acceptable disruptions such as service upgrades and system maintenance.
Connectivity that works
At the end of the day, cloud computing clients need constant connectivity that works. Talk to us at Broadline Solutions about bringing working cloud services to bear for your clients.