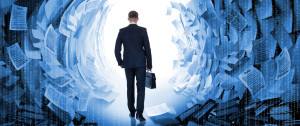 Strong and reliable internet access has never been more important. Over the course of the last year, many businesses have packed up and left the office, transitioning to remote work or a hybrid model.
If your team is spread out all over the country or world, it's critical you have a way to stay in touch. Without easy access to software, client information or login credentials, the workflow can grind to a halt, leaving customers unhappy and your team stuck in a rut.
Have you considered transitioning your operations to the cloud? Are you unable to manage the exorbitant costs associated with an on-site data storage facility? If so, you've come to the right place. Here at Broadline Solutions, our goal is to make your job as easy as possible. To facilitate these efforts, we offer a variety of IT services, including cloud transitions, colocation, improved internet and voice connectivity, and more.
There are many businesses out there that offer similar services, but there's only one Broadline Solutions. Let's take a closer look at some of the factors that set us apart.
No sales quotas or bias. Many IT solutions providers have relationships with major communications companies like Comcast or Spectrum. Not us. Our organization is entirely independent, so there's no undue influence. What's more, our sales team isn't required to meet any quotas. That means less pressure on them and a more open and honest buying experience for you. Give us a call and we'll be happy to walk you through our capabilities. Once we understand your businesses' needs, we can design a solution that works with your budget.
We're motivated by doing the right thing. At Broadline Solutions, we consider our clients members of our extended family. All of the assistance we offer is provided with two goals in mind: making your life easier and your business more successful. We'll never try and push unnecessary products or services on you. Our consultation process is completely unbiased and focuses on adding value.
We'll be there when you need us. Many of our competitors have outsourced customer service departments, but we do everything in-house. Over the years, we've found that quick, effective solutions result in satisfied clients and positive outcomes. If you experience any issues whatsoever, you can contact us at any time. A member of our support staff will troubleshoot the issue until they achieve a satisfactory solution.
Don't wait to upgrade your internet, cloud, or data storage capabilities. If you're ready to improve efficiency, save money, and improve your daily workflows, get in touch. Visit our website or call (763) 235-2000 today.