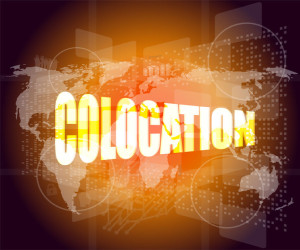 In today's business environment, you cannot afford to have your IT network go down for a minute. In the dot-com world, there is no down time, no vacation for your digital resources. It may be time to consider colocation to keep your data, applications and digital resources available 24-7-365.
Colocation is moving your digital resources, your data, images, applications and other resources, to an offsite data center, where your data and applications will share server space and networks with other clients of the data center. It's up to the colocation data center managers to ensure that all their clients have full access to all their digital resources, without compromising any client.
Advantages of colocation
When you choose the right colocation partner, you get all the advantages of a full data center. When done right, you won't notice any difference in performance from having the resources on your premises. It's up to the partner to worry about backups, security, performance and access to resources.
You could save a significant amount of money, too. No longer will you have to pay for a server room and the air conditioning it requires. You won't need as many expensive data engineers and technicians just to make sure the network is operating, and you'll be able to focus on your core business.
Colocation move tips
Make no mistake, the migration of your digital environment to an offsite location is a major undertaking. And while you cannot afford to shut down your data center to make the move, at the same time it's just not realistic to expect to accomplish the move over a long weekend.
Tips for a successful colocation
Make a detailed plan: Start by listing all the resources that will make the move: data, archives, images, applications and any personnel. Don't forget that licenses are digital resources, as well. You'll have to make certain that all software and application licenses will be compliant after the move.
Your plan should list every single step, and make clear who is responsible for each task, and who and which business processes will need access, in which order, to the new system.
Appoint a project leader: There should be one person with overall responsibility to make it happen. This person will be the single point of contact for internal clients as well as outside consultants and the colocation contractor. You may have to bring in an outside consultant with experience in these kinds of transitions to manage it effectively.
Back everything up: Things happen. Before you start the transition, make redundant backups and archives of every byte. You'll need to set up restore points — full records of the functioning network that you can roll back to in case of disaster.
Get everyone involved: Everyone in your operation will need to understand what the transition will mean to them and the business processes they're responsible for.
Canvas all your team members about their experience in data center transitions. Ask for tips, best practices and especially mistakes to avoid. Even the most junior person may have something useful to offer. And ask everyone, not only your IT team, but anyone who uses digital resources — which means just about everyone.
At this stage, you can look at the skills you have in-house with a view to bringing in consultants and contractors to fill in any gaps.
Practice: Start small, with parts of your system, and do a dummy or practice transition to find out where the weak points are, where you have gaps in knowledge and experience, and possible solutions and workarounds.
Run in parallel: With mission-critical applications and resources, you should not even contemplate flipping the switch from internal processes to colocation. Instead, once you have ported everything to the colocation center, run both the internal and external networks for a period. Test the new system thoroughly, measuring and recording performance, efficiency and any shortfalls.
Gradually, move people and processes to the new system. Keep backing up frequently. Only when you are confident that your colocation partner is providing the level of service and responsiveness that you need, gradually shut down the old network.
Follow our newsletter to stay up to date on best practices in colocation in Minneapolis.